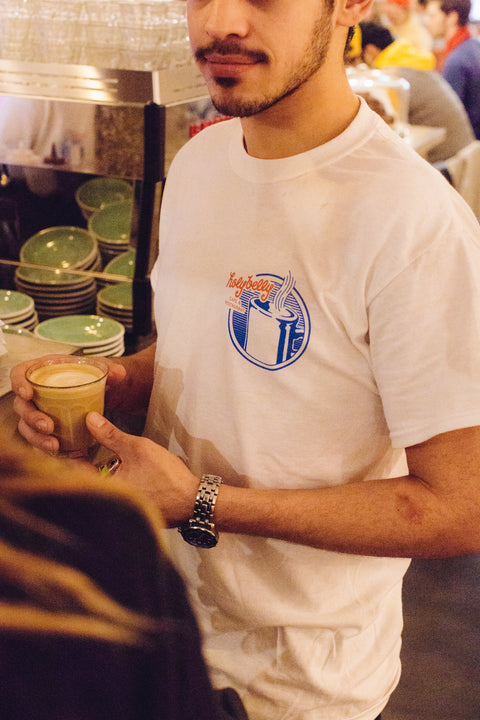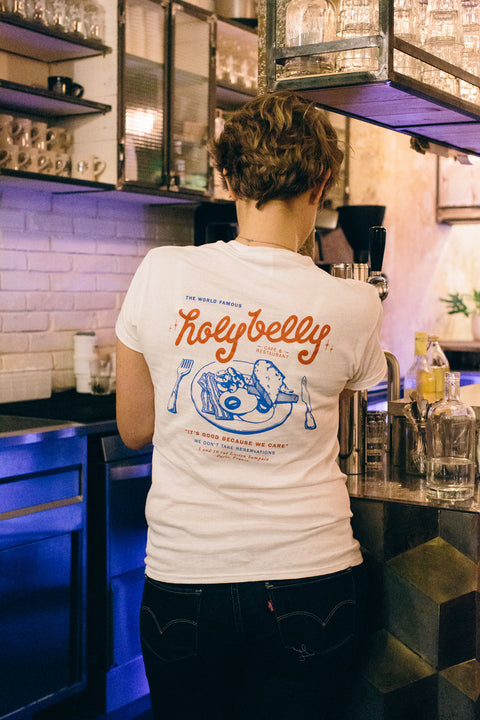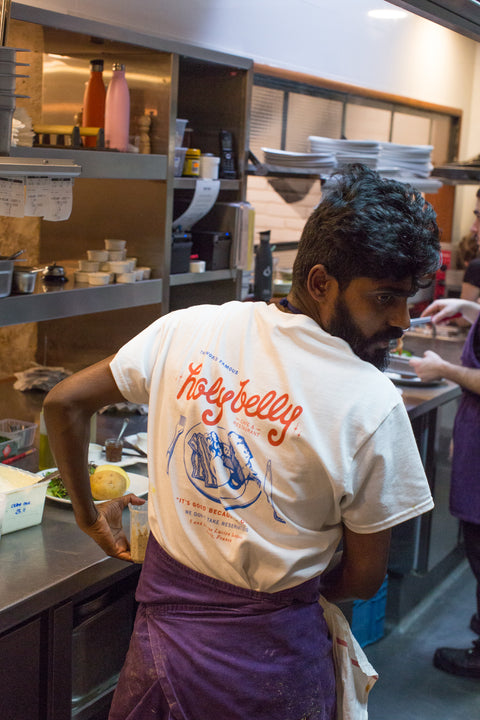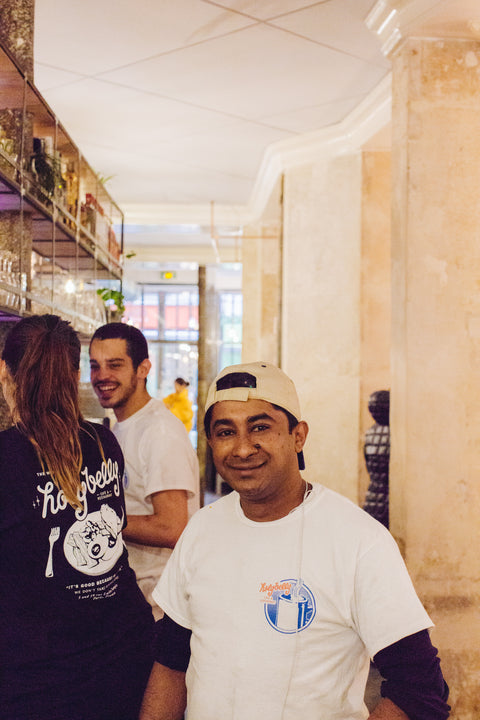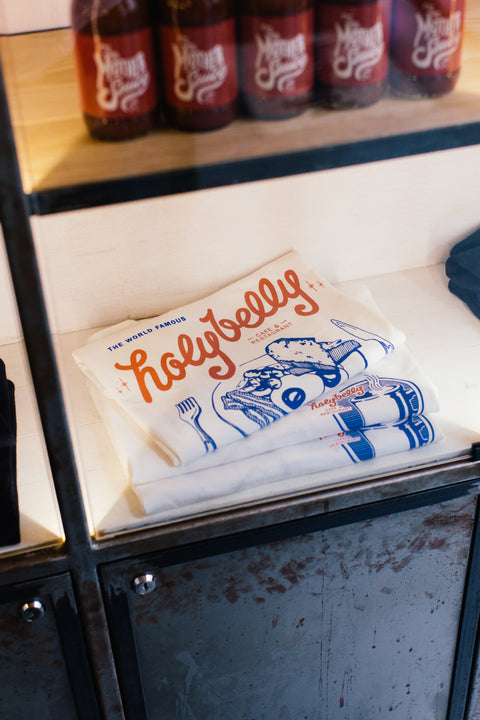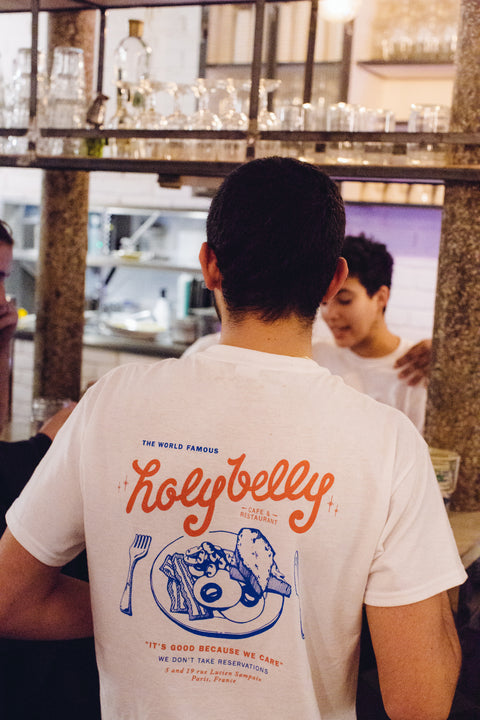 Holybelly Vintage Tee / White
by Holybelly
€24.00
Our vintage T-Shirt! A tribute to the golden era of American Diners, designed by the talented Jazz Cats out in Sydney.
We screen print on a Sol's® classic, 100% cotton, super soft, unisex, straight-cut Oeko-Tex standard 100 tee, looking amazing on boys and girls alike.
Sol's® is a member of the Fair Wear organization, the Amfori organization, is part of the Sustainable Apparel Coalition and PETA vegan-approved.
Also available in Navy Blue.