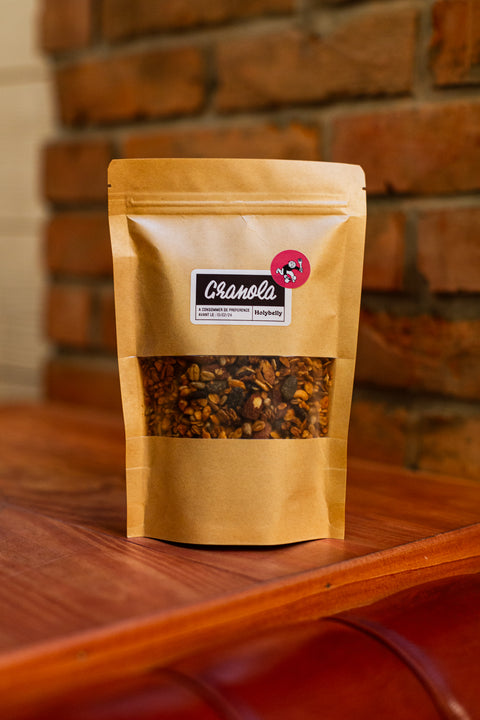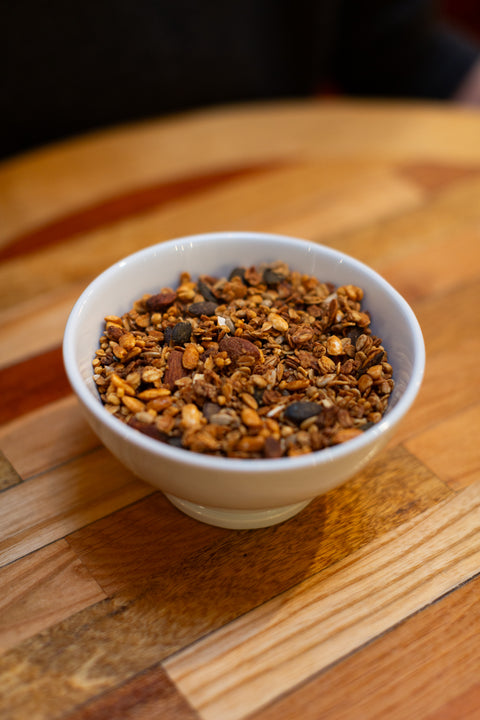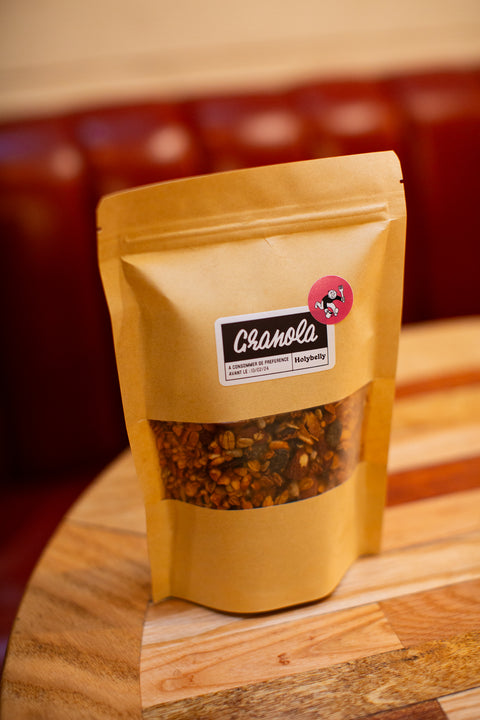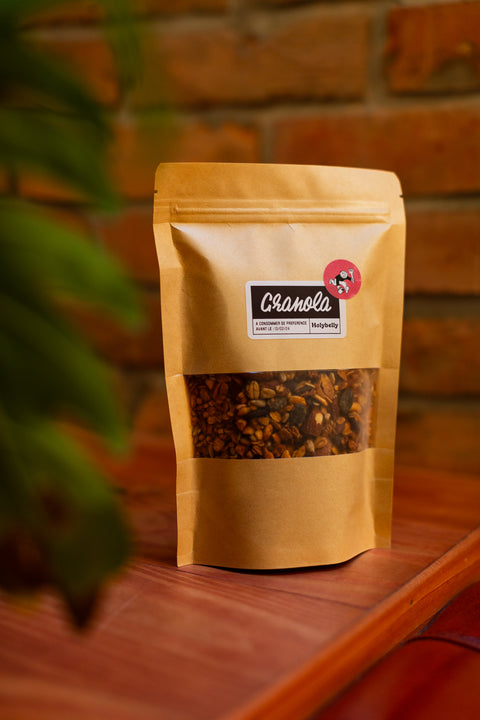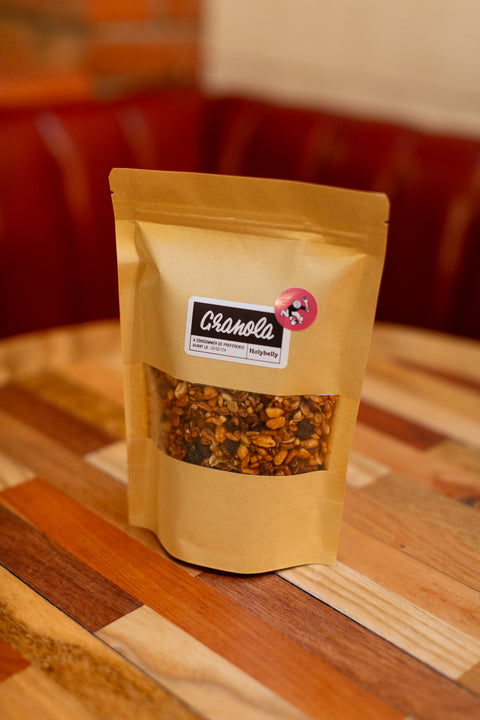 Holybelly Granola
by Holybelly
€8.50
You asked for it, we heard you loud and clear! Holybelly's signature Granola served daily at the restaurant is now available in a convenient 250g for-home package. We make it, cook it, and pack it here at Holybelly right before popping it in the mail for you.
Ingredients: Organic oat flakes, organic almonds, organic pumpkin and sunflower seeds, organic puffed quinoa and rice, organic applesauce, organic honey, golden syrup, brown sugar, organic coconut oil, grapeseed oil, organic vanilla bean, spices, sea salt.
Best before: 3 months.